Embassy of the Federal Republic of Germany in the Czech Republic
The Federal Republic of Germany embassy in Czech Republic is located in the center of Prague. The Embassy's working hours are Mon. - Thu. 8.00 to 17.00 and 8.30 - 15.00 on Fridays by local time.
Address of the embassy
The Federal Republic of Germany embassy in Czech Republic is located at Vlašská 19, Prague. The Embassy's postal code is 118 01.
Contact details
Tel.: (+420) 257 113 111
Fax: (+420) 257 113 318
e-mail:
zreg@prag.diplo.de
The official website:
prag.diplo.de
Ambassador
Ambassador Extraordinary and Plenipotentiary posted to Chechia at the Federal Republic of Germany embassy is His Excellency (H.E.) Mr. Velvyslanec Dr. Christoph Israng
Ambassador Dr. Since 1997, Christoph Israng has been working at the Federal Ministry of Foreign Affairs. Prior to his appointment as ambassador to Prague, he served from July 2014 until July 2017 as Permanent Representative of the Federal Republic of Germany at the Organization for the Prohibition of Chemical Weapons (OPCW) in The Hague. This was preceded by an eight-year activity in the Federal Chancellor's Office in Berlin, most recently as head of the paper for Central, Eastern and Southeast Europe, the Caucasus and Central Asia.
In his former duties, he worked at the Headquarters of the Foreign Office (amongst others, in the Security Policy / NATO and Secretaries of State), as a foreign policy advisor to the German Bundestag and as Head of the Permanent High Representative Office for Bosnia and Herzegovina in Sarajevo. Other positions have led him to the German Consulate General in Istanbul and St. Petersburg. Prior to his diplomatic career, he worked in various German and international companies.
Pictures of the embassy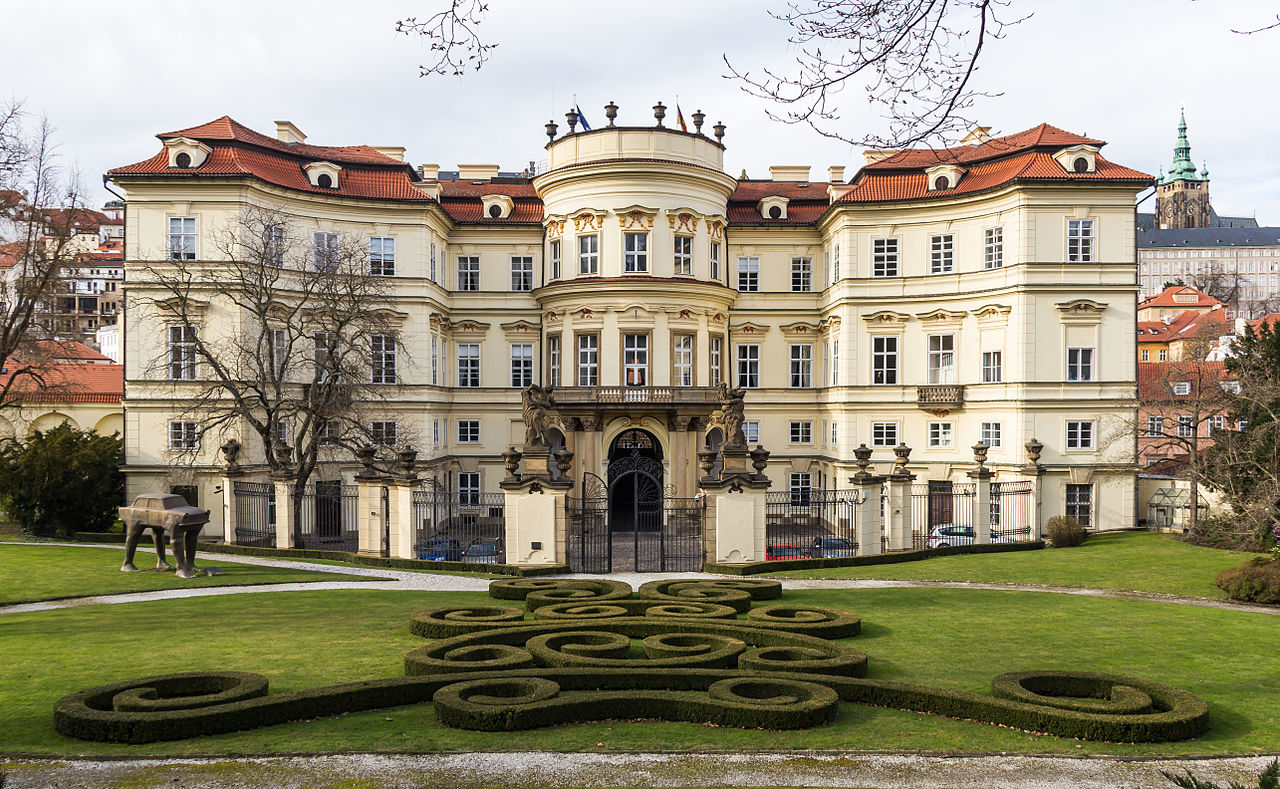 About the embassy
German Embassy in Prague is a German Information Centre to promote Germany language and culture in affiliation with the German Embassy visa department in Prague and gain support for German politics.
Promote the German policies and the German culture, a very important task is to bring German technologies under attention of technology centres abroad.
The German Information Centres are designed soly to support the work of the embassies abroad, just as the Goethe institute which promotes German language and culture through their information and education programs.