Embassy of the Italian Republic in the Republic of Latvia
The Italian Republic embassy in Riga is located in the city center. The Embassy's working hours are from 09:00 to 13:00, 14:00 to 17:00 by local time. National Day is the 2nd june.
Address of the embassy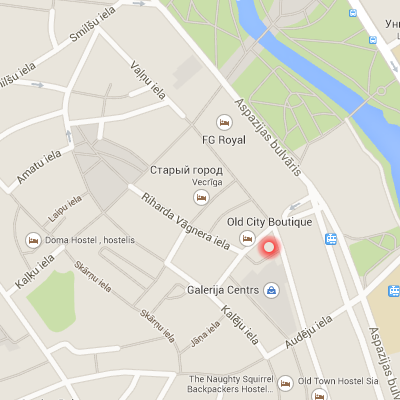 The Italian Republic embassy in Latvia is located at Teatra street 9, 3rd and 4th floor in Riga. The Embassy's postal code is LV 1050.
Contact details
Tel.: +371 672 160 69
Fax: +371 672 160 84
e-mail: ambitalia.riga@esteri.it
www.ambriga.esteri.it
Ambassador
Ambassador Extraordinary and Plenipotentiary posted to Latvia at the Italian Republic embassy is His Excellency (H.E.) Mr. Sebastiano Fulci.
During her career Mr. Sebastiano Fulci has served in various capacities, among them:
1991 to 1995: Manages EU competition and EU structural fund management policies in the Communications Office (DGAE, Office I) of the Ministry of Foreign Affairs.
From 1995 to 1999 - Consul in Grenoble.
From 1999 to 2002 - Deputy Head of Mission at the embassy in Bratislava (Slovakia).
From 2002 to 2004 - Head of UV. I General Administration of Sub-Saharan Africa under the Ministry of Foreign Affairs (competently for 18 countries in West Africa).
From 2004 to 2007 - Head of the General Secretariat for Multilateral Political Affairs and Human Rights (DGAP) in the Ministry of Foreign Affairs.
2007 to 2009 - First Counselor to the Permanent Mission to the Atlantic Council (NATO) in Brussels.
From 2009 to 2011, he was a diplomatic adviser to the Minister of Education, University and Science.
Since 2011 - First Counselor at the embassy in Washington.
2011 - Italian Ambassador to the Organization of American States (as a permanent observer).
Since 2015 - Ambassador of Italy in Riga (Latvia). Entered diplomatic career on March 4, 1991.
Pictures of the embassy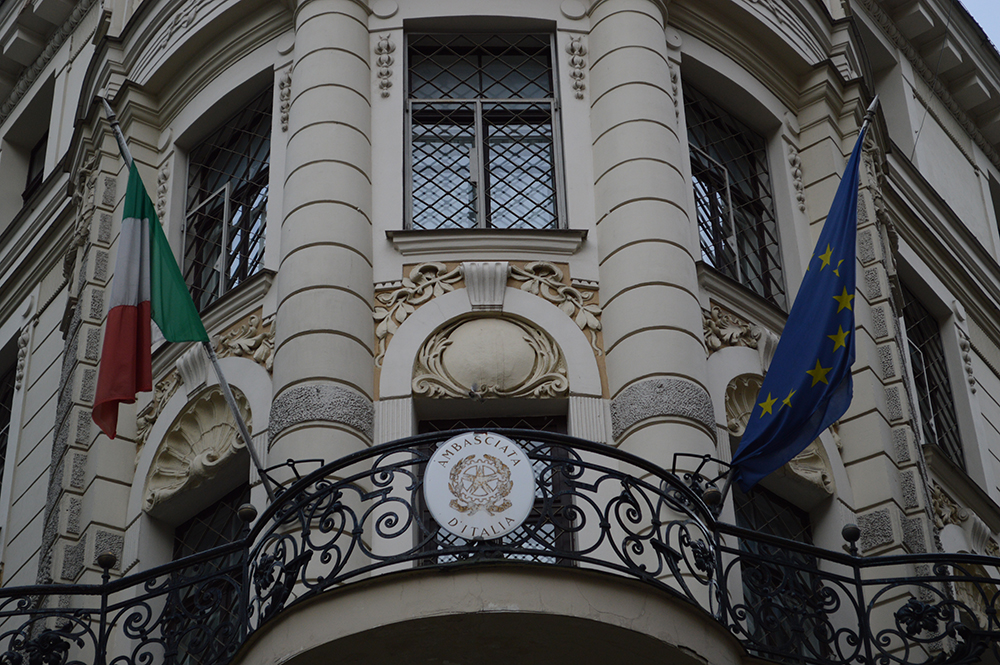 About the embassy
the Italian Embassy in Latvia. This is an open window to Italy and its relations with Latvia, which allows - and compatriots, and all who are interested in our beautiful country - to be aware of various issues. This space is also intended. to promote the image of Italy from the cultural, economic and political points of view as well as a brief illustration of the activities embassies and services offered.