Embassy of the United Mexican States in the Republic of France
The United Mexican States embassy in France is located in the center of Paris. The Embassy's working hours are from 9.00 - 13.00 hours and 14.30 - 18.00 by local time.
Address of the embassy
The United Mexican States embassy in France is located at 9, Rue de Longchamp, Paris. The Embassy's postal code is 75116.
Contact details
Tel.: (+33) 1 5370 2770
Fax: (+33) 1 4755 6529
e-mail:
embfrancia@sre.gob.mx The official website:
embamex.sre.gob.mx/francia
Ambassador
Ambassador Extraordinary and Plenipotentiary posted to France at the United Mexican States embassy is His Excellency (H.E.) Mr. Juan Manuel GÓMEZ ROBLEDO
Mr. Juan Manuel has been a member of the Mexican Foreign Service since 1988. In 2001 he was promoted to the rank of Ambassador.
As Legal Adviser to the Ministry of Foreign Affairs of Mexico, during the period 2000-2004, he acted as agent of Mexico before the International Court of Justice in the Avena case and other Mexican nationals (Mexico against the United States) and the Inter-American Court of Human Rights in numerous cases.
From March 2004 to December 2006, he assumed the role of Deputy Permanent Representative in the Permanent Mission of Mexico to the United Nations.
From December 2006 to September 2015 he held the position of Under Secretary for Multilateral Affairs and Human Rights of Mexico.
He is a member of the International Law Commission of the United Nations (2012-2016) where he serves as Special Rapporteur on the provisional application of treaties.
Pictures of the embassy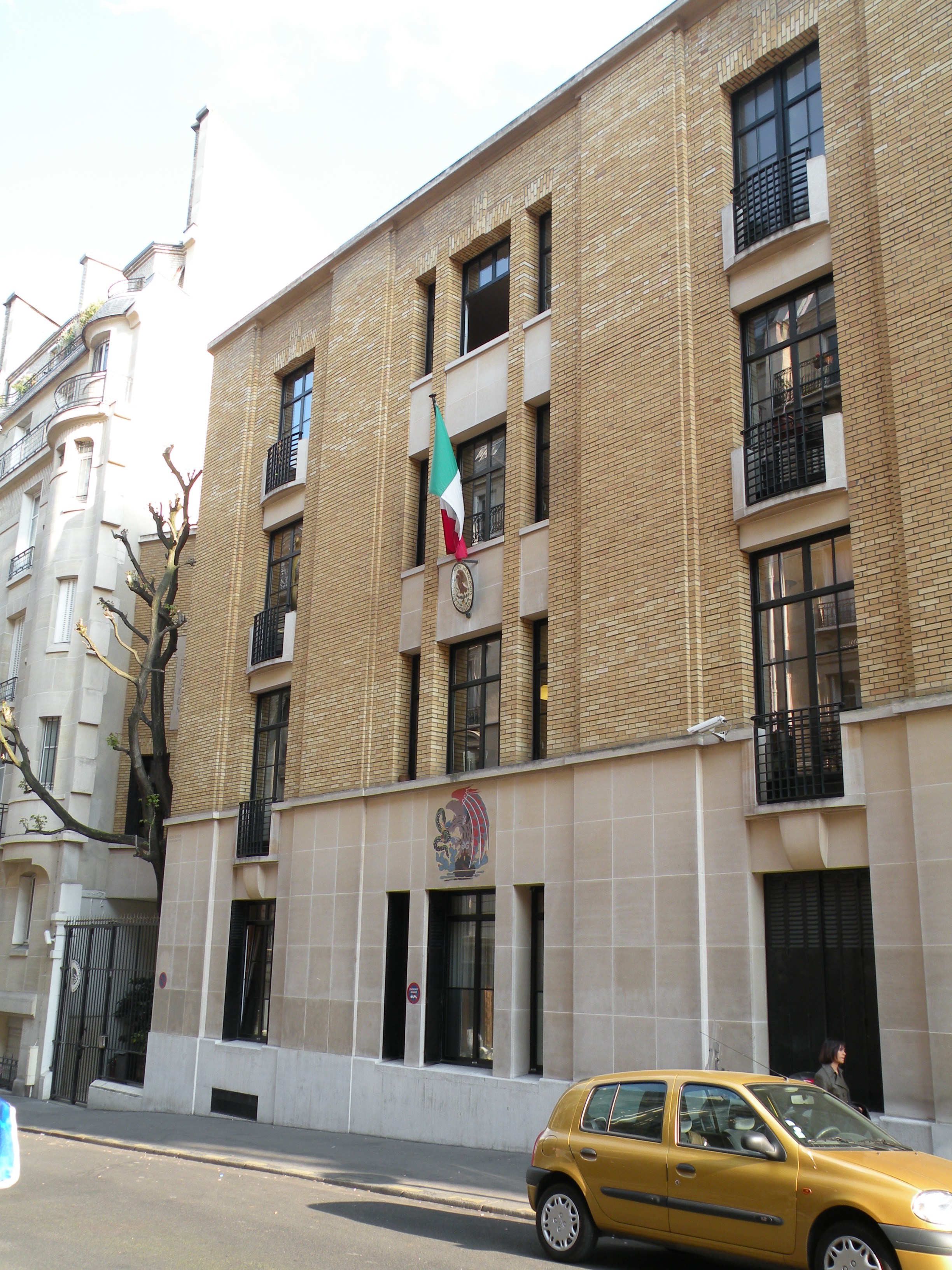 About the embassy
Mexican Embassy in Paris runs an inclusive range of consular services to local, Mexican, and international citizens in France.
The Mexican Embassy in Paris can help French citizens through its consular services, if they:
Need basic or specific information about the Mexican economy, culture, sports, education and more;
Need info regarding requirements and process of getting Mexican Citizenship;
Specific contacts and information in Mexico;
Want to apply and obtain Mexican Visa.