Embassy of the Malaysia in the Federal Republic of Germany
The Malaysia embassy in Germany is located in the center of Berlin. The Embassy's working hours are from 8.30 to 16.30 by local time.
Address of the embassy
The Malaysia embassy in Germany is located at Klingelhöferstrasse 6, Berlin. The Embassy's postal code is 10785.
Contact details
Tel.: (+49) 30 885 74 90
Fax: (+49) 30 885 749 50
e-mail:
mwberlin@kln.gov.my
The official website:
kln.gov.my/web/berlin
Ambassador
Ambassador Extraordinary and Plenipotentiary posted to Germany at the Malaysia embassy is Her Excellency (H.E.) Mrs. Sarah Al Bakri Devadason
On 17 August 2017 Mrs. Sarah Al Bakri Devadason received her letter of credence from the Yang di-Pertuan Agong, Sultan Muhammad V. She is a career diplomat who joined the Malaysian Administrative and Diplomatic Service in March 1994. She read law and graduated with LLB (Hons.) from the University of Malaya. She was admitted to the Malaysian Bar (Roll of Advocates and Solicitors) before the High Court of Malaya in Peninsular Malaysia in 1994.
Before joining the Ministry of Foreign Affairs (Wisma Putra), she had served at Malaysia Airlines and the Ministry of Defence. In 1996, she has been assigned for many missions - ASEAN Department, Territorial and Maritime Affairs Division, Adjudication and Arbitration Division and Policy Planning and Strategy Department. Before the current assignment, she was Undersecretary of the Human Rights and Humanities Division of the Ministry of Foreign Affairs. Abroad she have been as Counsellor at the Permanent Mission of Malaysia to the United Nations in New York (2001 – 2004), as well as Minister Counsellor and subsequently, Deputy Permanent Representative of Malaysia to ASEAN in Jakarta (2010 – 2013).
Pictures of the embassy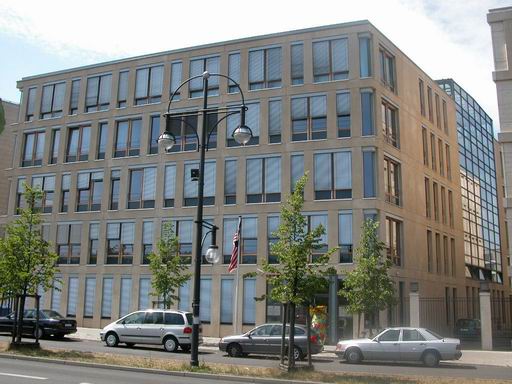 About the embassy
Malaysia supporting diplomatic relations with countries and international organisations through 111 missions in 85 countries abroad. Some of these missions are concurrently accredited to nearby countries while others are accredited to international organisations based in their respective host countries.Malaysian Missions overseas support to enhance Malaysia's international profile and serve as strategic mechanisms for the achievement of Malaysia's national interests and for implementing its foreign policy mandate.