Embassy of the Republic of the Philippines in the Federal Republic of Germany
The Republic of the Philippines embassy in Germany is located in the center of Berlin. The Embassy's working hours are from 9.00 to 16.00 by local time.
Address of the embassy
The Republic of the Philippines embassy in Germany is located at Luisenstrasse 16, Berlin. The Embassy's postal code is 10117.
Contact details
Tel.: (+49) (30) 864 95 00
Fax: (+49) (30) 8 73 25 51
e-mail:
info@philippine-embassy.de
The official website:
philippine-embassy.de
Ambassador
Ambassador Extraordinary and Plenipotentiary posted to Germany at the Pakistan embassy is Her Excellency (H.E.) Mrs. Melita Sta. Maria-Thomeczek
Pictures of the embassy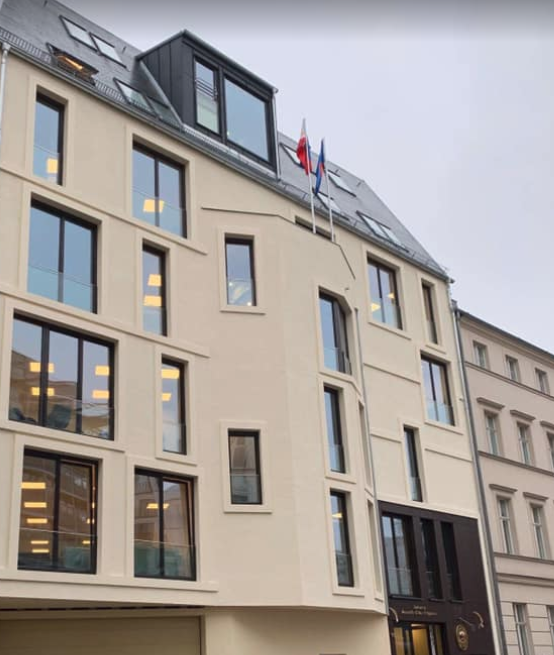 About the embassy
The Philippines embassy goals is to:
Help to the enhancement of national security and the protection of the territorial integrity and national sovereignty;
Share in the national endeavor to sustain development and to enhance the Philippines' competitive edge in a global milieu;
Defend the rights and promote the welfare of Filipinos overseas and to mobilize them as partners in national development;
Draft a positive image of the Philippines;
Growth international understanding of Philippine culture for mutually-beneficial relations with other countries;
Growth and maximize human, financial, technological and other resources to optimize the performance of the Department.