Immigration to Poland
Introducing the Republic of Poland which can be described as a European country in the heart of Eastern Europe. Statistics tell us that the population of Poland is currently estimated at around 38,4 million. According to the statistics based on results of the population census 2011, the dominant ethnic group is Polish (96,8%). The official language is Polish.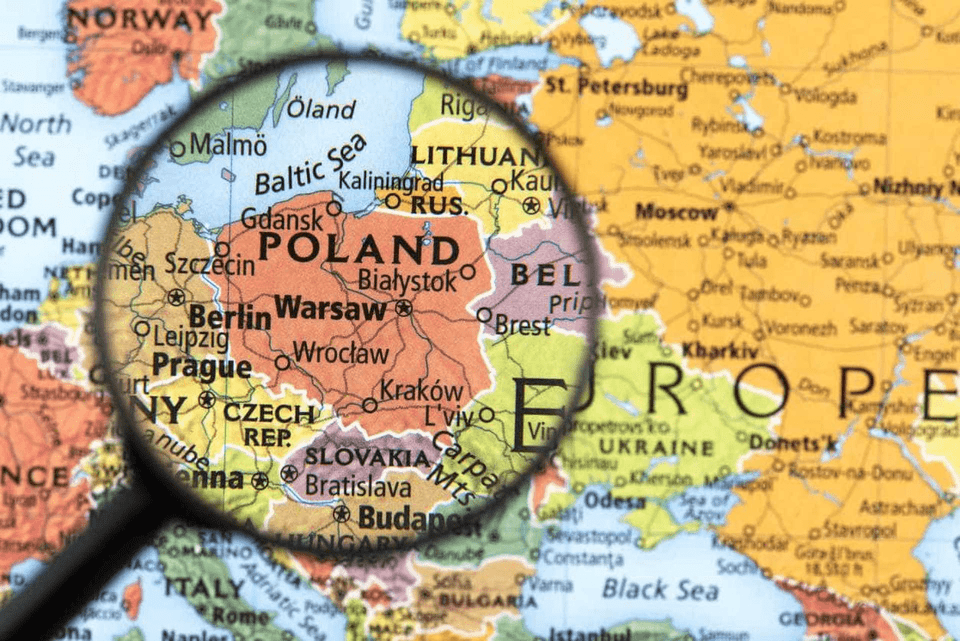 Polish nominal GDP per capita is estimated at around 15 313 USD. The Official currency is Zloty (PLN). Poland is a proud member state of the European Union and the Schengen area, which provides many benefits for its residents.
Immigration legislation requires that if you are a non-European Union citizen and you intend to stay in the Republic of Poland in excess of 90 days consecutively or if you want to conduct business activities or work, then you must apply for a residence permit. The law currently provides three major grounds for doing so: starting a business in Poland, getting an education or getting a qualified job. If a foreigner stays in Poland under 90 days – a simple visa is required.
Immigration services
Immigration services in the Republic of Poland are comfortably managed since Polish immigration law is very well defined. The Migration Policy Department at the Ministry of Interior (https://www.gov.pl/web/mswia), which is responsible for immigration matters, does provide information on residence permits on the basis of the investment. The Polish law is complex, therefore, lawyer advice is suggested.
Immigration service providers
A residence permit in Poland is possible to acquire in several ways. One of the options to acquire a residence permit is to own a company in Poland which is useful if you want to develop a business in Poland or any of the European Union countries. Another option to acquire a temporary residence permit in Poland is to be employed or to get enrolled as a student. Each case is unique therefore contact us to look for a suitable solution for you.
Here are three email address of companies which offer immigration services in Poland:
E-mail: residency@baltic-legal.com
E-mail: europe@forsetico.com
E-mail: office@lawfirmpoland.com
Lawful immigration
In order for immigration to Poland to be lawful, an immigrant needs to follow all the requirements laid out in the immigration laws of the Republic of Poland. There are several possibilities, depending on the purpose of your visit. You will need a visa or Schengen visa in order to visit the country. If you acquire a residence permit via options listed above, you may travel to any Schengen country without an additional visa. If you plan to immigrate to Europe and reside in Poland for a long period of time – you need a residence permit, which can be acquired on the following grounds: establishing a company in Poland, getting an education or getting a job.
Immigration law
The main immigration laws for immigrants from non-EU states in the Republic of Poland are the Aliens Act and the Act on granting protection to aliens within the territory of the Republic of Poland.
The 10th article of the Aliens Act demonstrates that immigration policy in Poland is friendlier than in some other countries. However, despite that fact, it may require lawyer assistance to obtain a residence permit: An alien who applies for the granting or prolongation of visa, the granting of the residence permit for a fixed period, the permit to settle or the long-term resident's EC residence permit shall be informed in the language understandable to him/her about the procedure and its principles as well as about rights granted to him/her and obligations imposed on him/her.
Immigration statistics
Immigration Statistics in Poland are quite dynamic, though ethnic diversity is not that large. Poland has, throughout most of its long history, experienced only very limited immigration from abroad. This factor explains why 96,8% of the population of Poland is ethnic Polish.
You can find more detailed immigration statistics in a paper on migration in Poland.
Most popular cities by population
The most popular city by population is Warszawa (Warsaw). The next largest cities by population are Krakow and Lodz, however, there is a large immigrant population in the small city of Wroclaw due to the presence of several large international companies – including IBM.
The population of Warsaw during the last century has increased 2.5 times, while the population of Krakow has increased 5 times during the same period. Krakow has a rich heritage and is the second most popular city among tourists and immigrants.
The top 5 biggest cities of Poland by population according to 2018 estimate are:
| # | City | Population |
| --- | --- | --- |
| 1 | Warsaw | 1 769 529 |
| 2 | Krakow | 769 564 |
| 3 | Lodz | 687 702 |
| 4 | Wroclaw | 639 383 |
| 5 | Poznan | 537 643 |
Services for Immigrants - Embassies in Poland
Below is a list of foreign embassies in Poland:
Migration in and out of Schengen area
The Republic of Poland is a member state of the Schengen area. Countries of the Schengen Agreement have abolished passport and immigration control at their common borders and for travel between their member states. Member countries also recognize Schengen visas issued by other Schengen states. On the external border, or upon first entry to the Schengen area, normal immigration control procedures apply, however admission to any Schengen country is considered admission to the whole Schengen area (all member countries), with no further immigration checks needed.
Third-country citizens holding long term visas may stay in the Republic of Poland for more than 90 days. Due to strict immigration policies, sometimes it may be quite hard to acquire a Schengen visa directly from Poland. A list of documents and grounds for requesting a visa can be found on the web site of the Ministry of the Interior. One of the options, which would allow a non-EU citizen to submit for a residence permit, is establishing a business in Poland.
Types of visas in Poland
If staying in Poland for a short time period under 90 days, a third-country national must apply for one of several types of visas in order to make his/her visit legal. According to the Immigration policy legislation of Poland, there are several different types of visas, which must be acquired depending on case and circumstances:
| | | |
| --- | --- | --- |
| Airport transit A type visa | The visa is issued for travelers by airplane to the third country where the connecting flight implies landing at the airport situated on the territory of Poland. | Airplane ticket required |
| Uniform Schengen C type visa | C type visa entitles the holder to enter the territory of the Member States for the purpose of tourist, visiting family or friends, business, participation in sports or cultural events etc., for a period not exceeding 90 days. | Travel health insurance, documents on sufficient funds and proof of accommodation required. |
| National D type visa | D type visa entitles the holder to stay in Poland for a period exceeding 90 days for inter alia business, cultural, scientific, educational training and employment purposes. | Travel health insurance, documents on sufficient funds, police clearance certificate, documents proving the purpose of stay and proof of accommodation required. |
| Transit C-TR type visa | Transit visa type C-TR is issued when the transit is the only purpose of entry into the territory of the Schengen Member States (when crossing through the territory of Poland is the shortest and most convenient route from a non-Member State to another non-Member State). | Airplane ticket required |
Residence permit
Polish legislation is not very flexible when it comes to the provision of residence permits to non-EU citizens. Many European countries, such as Latvia or Estonia, provide many more opportunities for potential investors in order to submit an application for a residence permit.
Currently, there are three ways to obtain a residence permit in the Republic of Poland for non-EU citizens: establishing a company in Poland, getting an education or getting a highly-qualified job. According to statistics, provided by the Ministry of Interior, company formation is one of the best solutions to obtain a residence permit.
Immigration documents
To read more about the various immigration, residency and citizenship documents in Poland, please refer to the immigration documents section.
History
History of modern immigration to Poland started in the year 1989, before this the immigration situation was very limiting for political reasons, due to the existence of the USSR. The change occurred in 1989, for various reasons. Later, when Poland became part of the Schengen area and opened its borders – new opportunities were granted. Many locals have used this opportunity and started immigration to Western European countries. This has dramatically decreased the population of Poland over the last decade as well as creating large Polish populations in countries such as the UK and Germany. Poland has not become a major host country for labor immigrants. Currently, it is running a mass repatriation program for its nationals.
In case you have questions or you need a free consultation regarding immigration opportunities to Poland, feel free to contact us: